I am taking a Creative Nonfiction writing class. This is my work for one of the assignments.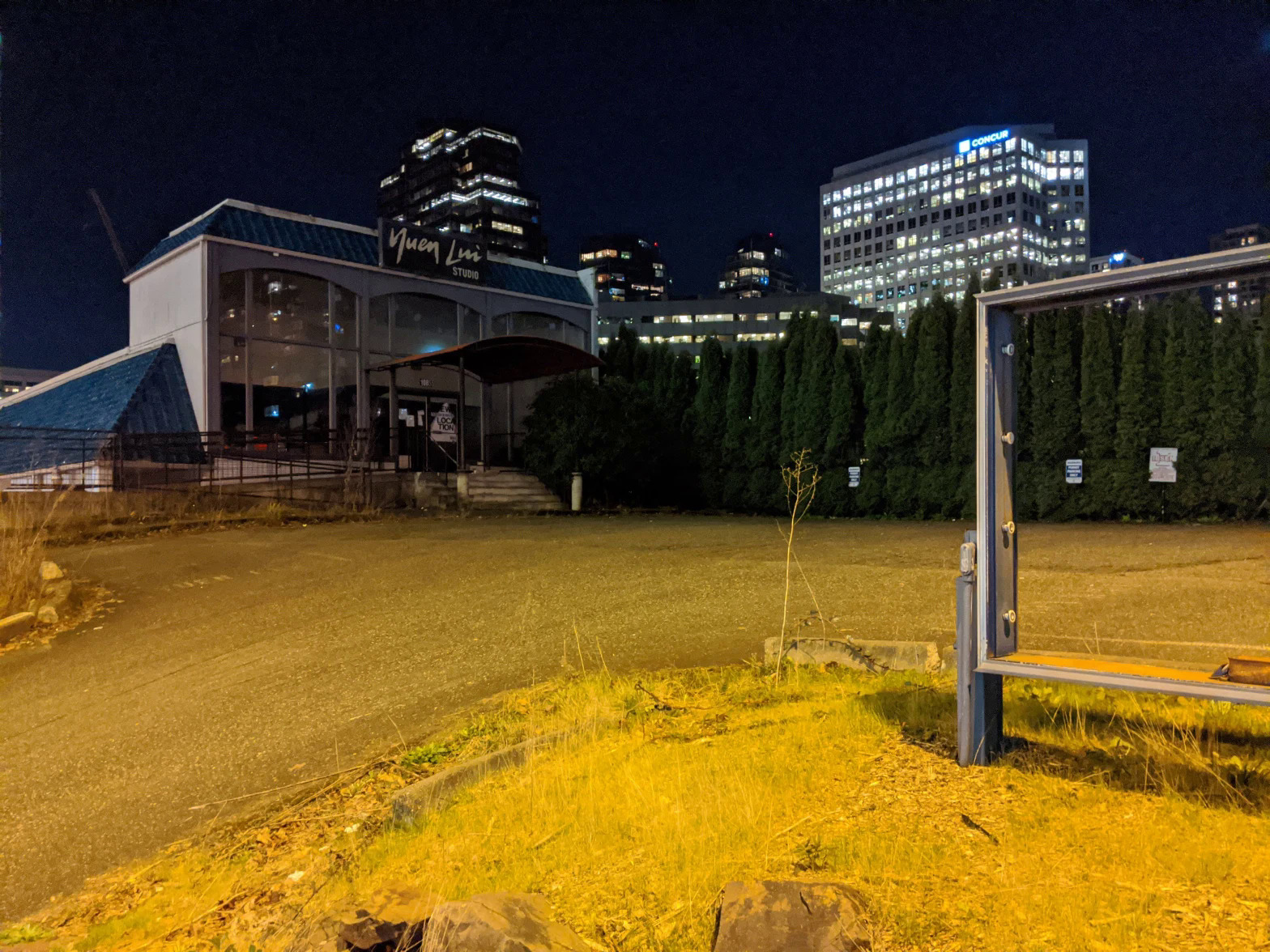 Bellevue. Something pretty to look at. Perhaps Mount Hood in the distance—you can only see it on a clear day—or the lakes both to the west and the east. I stroll along the busy downtown streets on my way to a meeting in a 27th floor conference room. There I will see the Bellevue, but not here at the surface level, where there's only traffic noise and imposing, bullying tall glass buildings shoving out the last strip malls and single-story office plazas that have no business here anymore.
Amazon is building its tallest office tower here on this corner, the intersection of Northeast 6th Street and 110th Avenue Northeast, in Bellevue. 74 floors, that will be a view even bell-er, but only for the Amazon people cooking up plans to make more Amazon money in glass Amazon meeting rooms, so they can appropriate even more views and things that used to belong to all of us.
I wonder, as I stand here in the cold and humid February Washington breeze, what happened to Yuen Lui and their eponymous Studio which, says a fading sign just visible beyond the chain link fence that now surrounds the blue-rooftiled structure.
Back in my hotel room, on the other side of the freeway and with a clear view of it—the 35 story glass Marriott downtown charging nightly rates that sit squarely on the wrong side of my company's not ungenerous expense limits—I sleuth my way into Yuen Lui's life.
…a Chinese immigrant who built his first studio in the Chinatown/International District of Seattle in 1947…business grew…still family owned and operated…continues a tradition of excellence, providing uncompromising quality at an affordable price…
Also, a current address, 752 108th Ave. NE. Only a couple of blocks to the west, the former Bellevue First Congregation building. Them, in turn, displaced. By choice or force, finding that out would require real investigation, property records, transactions, perhaps a visit to city hall, but more 27th floor Bellevue meetings await, and then a flight home—coincidentally, with a great view of Mount Hood, weather permitting.