We went to visit my in-laws this weekend. They are huge college sports fans. Basketball and volleyball mainly, but they also go to lots of KU football games. There happened to be one, Duke was visiting. Sold out stadium! I do understand American football just a tiny bit better now!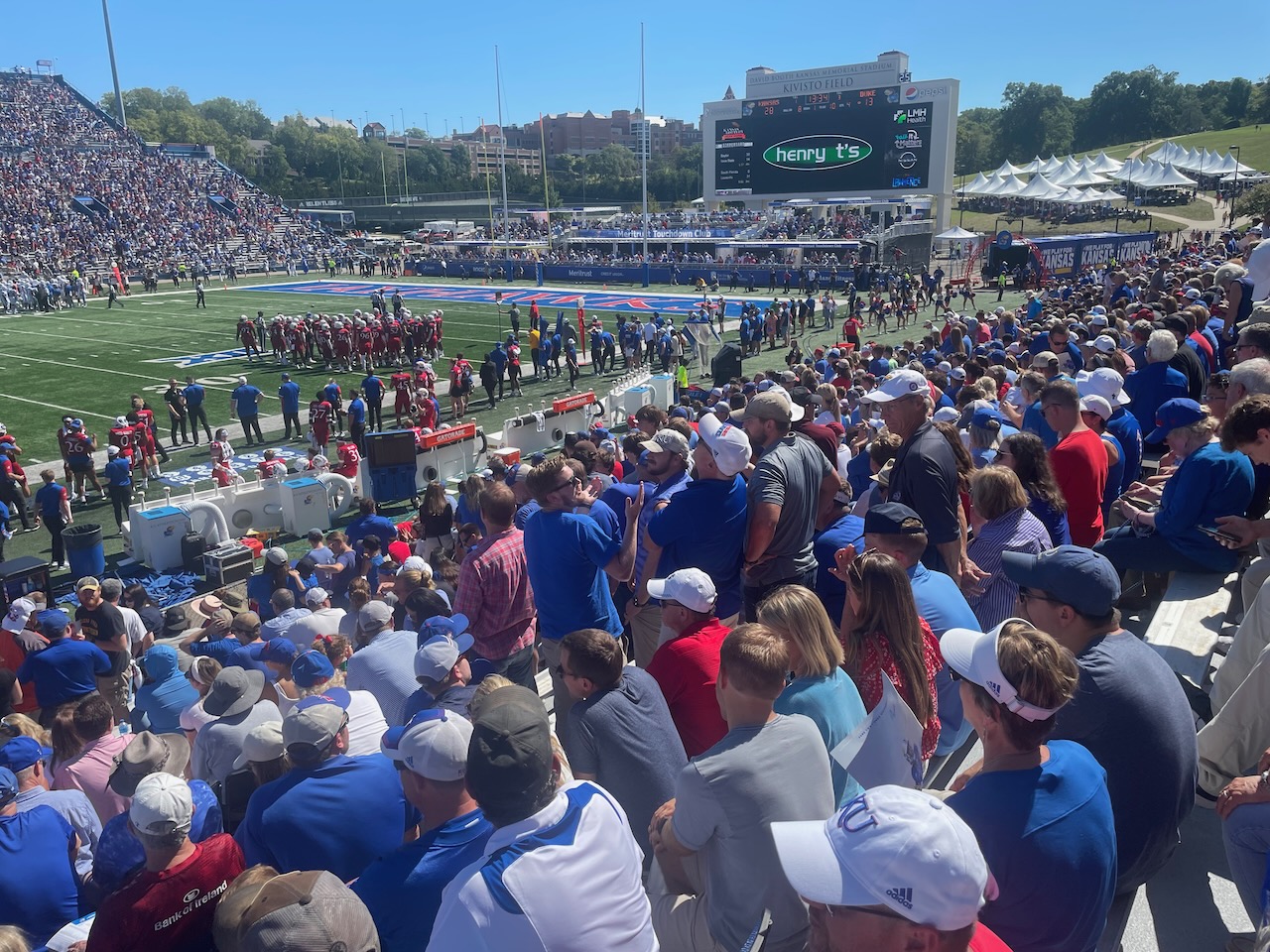 Lawrence is a real college town. But college kids grow up. Some of them stick around or come back. Their needs and desires change: exit dive bars and basement pizza joints, enter quaint bakeries. This is a morning bun at 1900 Barker.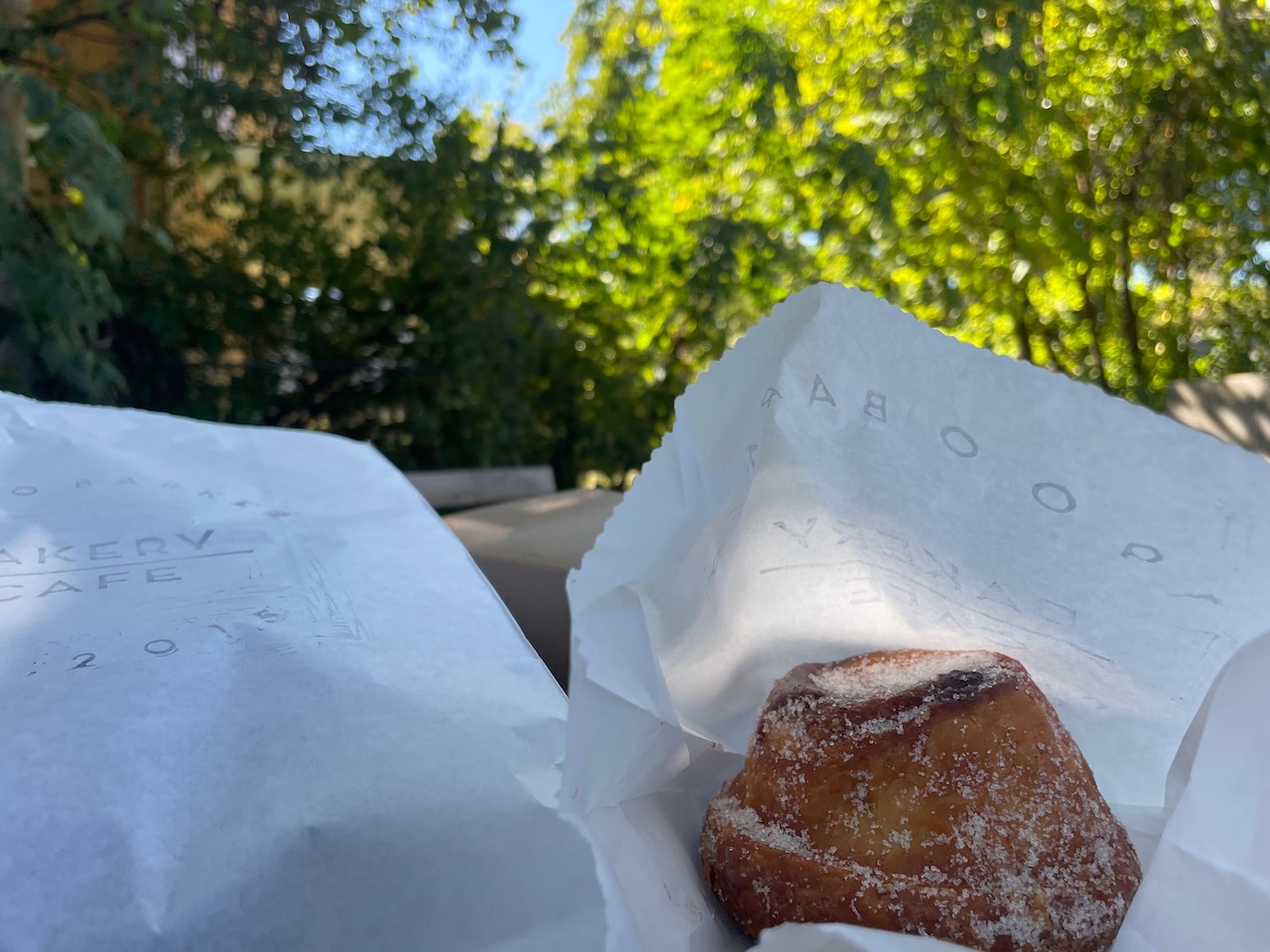 We flew into and out of KCI, Kansas City International. There are exactly two international flights out of there: one to Mexico and one to Canada. The airport itself was clearly designed for a pre-9/11 reality and feels cramped and impractical. A new terminal is being built to replace the existing terminal buildings. These were built in 1972 and designed by local firm Kivett and Myers. A shame really, the design is quite remarkable and unique.